RENO May 3rd Business Training – Share The Oils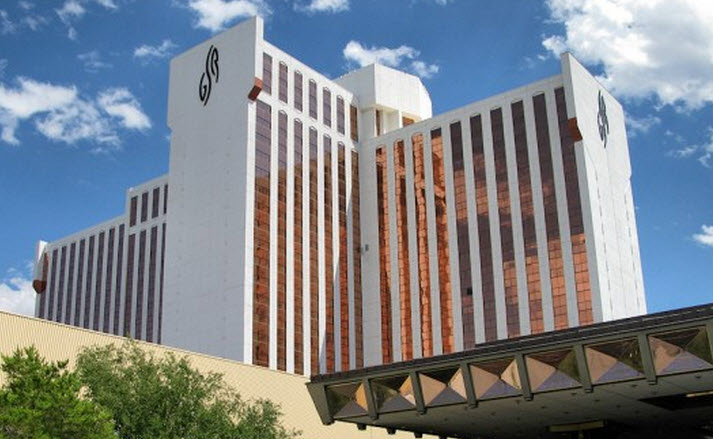 We discussed the following topics 
Relax and Rank
Make money in business without money
Cash flow creates freedom
Relationships the right way
Freedom Filer system – organizing your business
How to Teach a class about Internal Cleanse – (detox)
How to Prospect for Business Builders (looking for self-starters)
All of your instructors are either Silver or above leaders except one: Chris Miles.
We have engaged Chris Miles, the "Cash Flow Expert," to give us all guidance of how to quickly free up and create cash flow and lasting wealth TODAY and start spending time doing what we love most.
He has been featured in US News, CNN Money and interviewed internationally on TV & radio.   He has a great reputation with his company, Money Ripples getting his clients fast, life-altering financial results.
Liz and I personally hired Chris to help us get our financial situation in order and he is coming out to Reno to help our team.  Don't Miss This!!!
Make sure to pen Saturday May 3rd on your calendar and attend the event.
Please arrive around 9:30am to get your seat.  The last event was sold out.  This one will too!
The start time will be at 10am and it will end around 3pm.  Ron will do a 1 hour Essential Oil Intro class suitable for anyone interested in learning about Essential Oils and how to use them starting around 4pm.
LOCATION:  Grand Sierra Resort Nevada Room #10 in Reno.  This room is on the ground floor / downstairs on the Theater level.  See map during registration.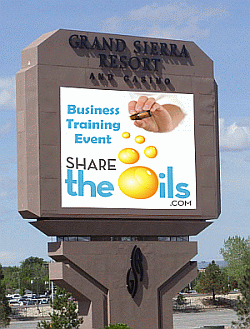 Agenda for the day
  9:30a – Registration / Room opens for seating
10:00a – Ron and Liz – Event overview
structure and schedule, Raffle rules (NEW: win as many times as possible), News & announcements
10:15a –  Freedom Filer System – Susan McCarthy, Gold Wellness Advocate
10:45a – Relationship the right way & Relax and Rank – Chris Miles — Cash Flow Expert speaker
11:30a – How to Teach a class on Internal Body Cleanse Solutions – Michele Malchow, Platinum
12:00 – RAFFLE & lunch break – 45 minutes – bring bag lunch!
12:45a – How to Prospect for Business Builders – Ron & Liz Wilder, Diamonds
  1:15p – Ranks & Recognition – Elites Premiers, Silvers, Golds, Platinums, etc.
1:30p – Leader Q&A Panel – 30 minutes of questions from the floor answered by your leaders
2:00p – Cash flow creates freedom – Keynote / Guest Speaker: Chris Miles, Cash Flow Expert, UTAH
3:00p – RAFFLE / Biz Training end
60 Minute BREAK – Call friends and get them here to be introduced to the power of essential oils 
OPTIONAL Essential Oil Introduction
   4:00p – Mother Nature's Wellness Essential Oil Intro – bring friends – Ron Wilder —  Diamond Club Event
5:00p – Final Raffle
Note: We are holding the two front rows for people who want to pre-register and buy raffle tickets.  You get 10 tickets and the price is $8.  The rest of the seating is NO CHARGE

Keep smiling,
Ron and Liz Wilder
Event organizers
EventOrganizers at ShareTheOils.com